Description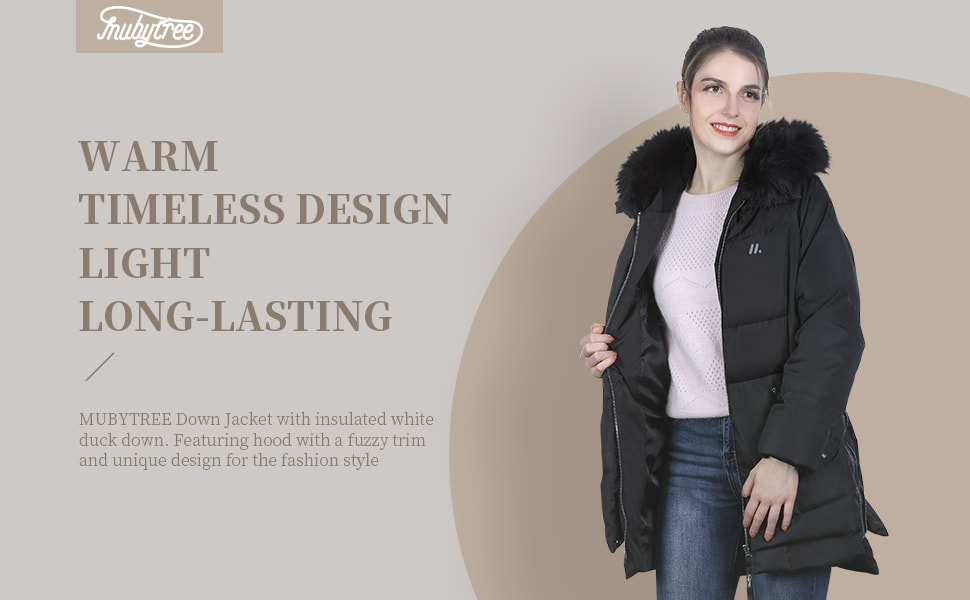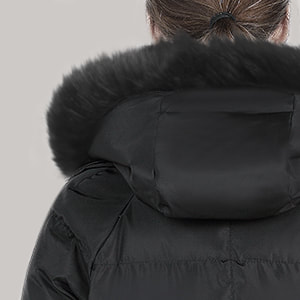 Detachable Fur Hood
The fur hood keeps you warm in cold days.
You can remove the fur if you don't need it.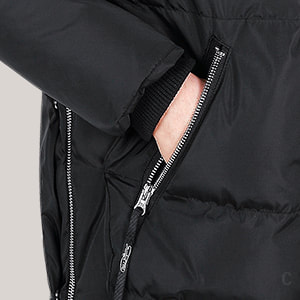 Zipped and Non-zipped Pockets
It has two zipped pockets on the front and two non-zipped pockets on two sides.
Helps warm your hands or holds small items like keys, mobile phone, wallets, etc.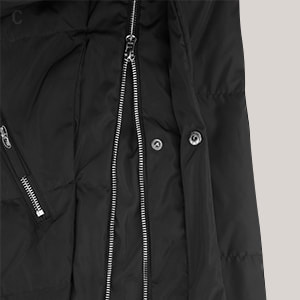 Adjustable Size
There are several buttons and a zipper on both sides and on the front of the down jacket.
You can unzip and unbutton to put on more clothes inside or you can zip up and button up to keep warm.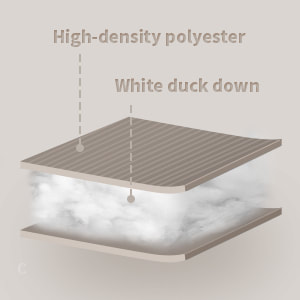 High Quality Material
The filler is made of 45% feather and 55% down. So the jacket is light and warm.
HOW TO KEEP & CLEAN
For partial stains, just repeatedly wipe with a towel then hang dry.
Do not be exposed to the sun. After hang dry, gently pat the jacket to make the down restore fully.
Please follow the instructions on the washing label to clean your down jacket: machine wash cold and gentle cycle. Do not bleach, do not iron and tumble dry low. You can also choose to dry wash.
Water Repellent and Windproof​
The jacket shell is water repellent so you don't need to worry about snow or drizzle.
It has an excellent windproof and warm-keeping quality.