Description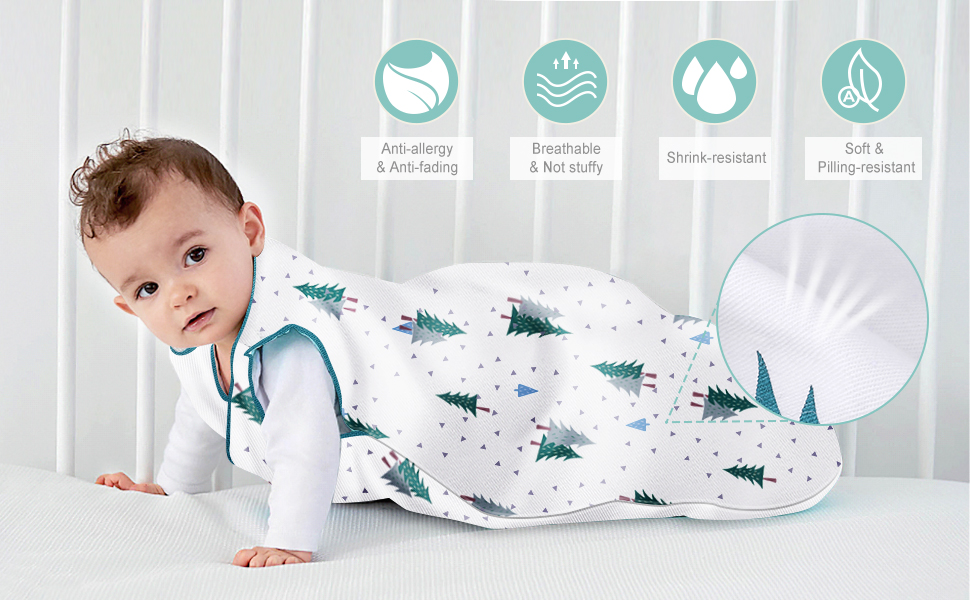 MUBYTREE 1.0 tog baby sleep sack
Made of 98% high quality cotton.
Your baby needs to get dressed and then put on the sleep sack. Please dress your baby according to the temperature.
There are 3 sizes to choose: 0-6 months / 6-18 months / 18-36 months. Please choose the size which suits your baby by referring to the size chart or according to your baby's actual situation.
Washing advice: please do not wash with water above 86℉ (30℃), it may cause the fabric to fade or damage the fibers.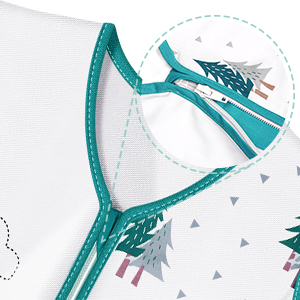 The cover at the upper end prevents the baby from being scratched by the zipper.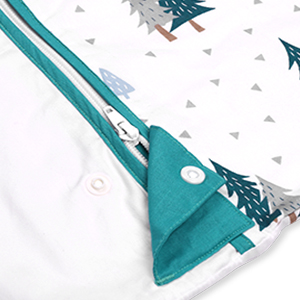 The buttoned cover at the lower end keeps the sleep sack from opening easily.
The inverted zipper is much appreciated to make diaper changes easier.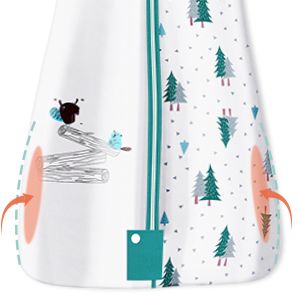 The widened bottom brings enough room for your baby's feet to exercise without affecting their growth.