Description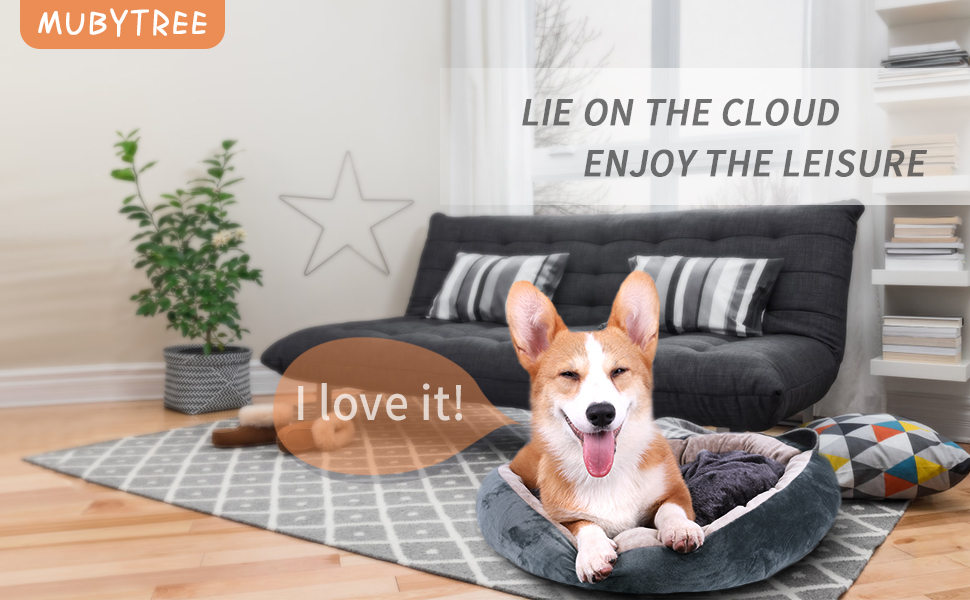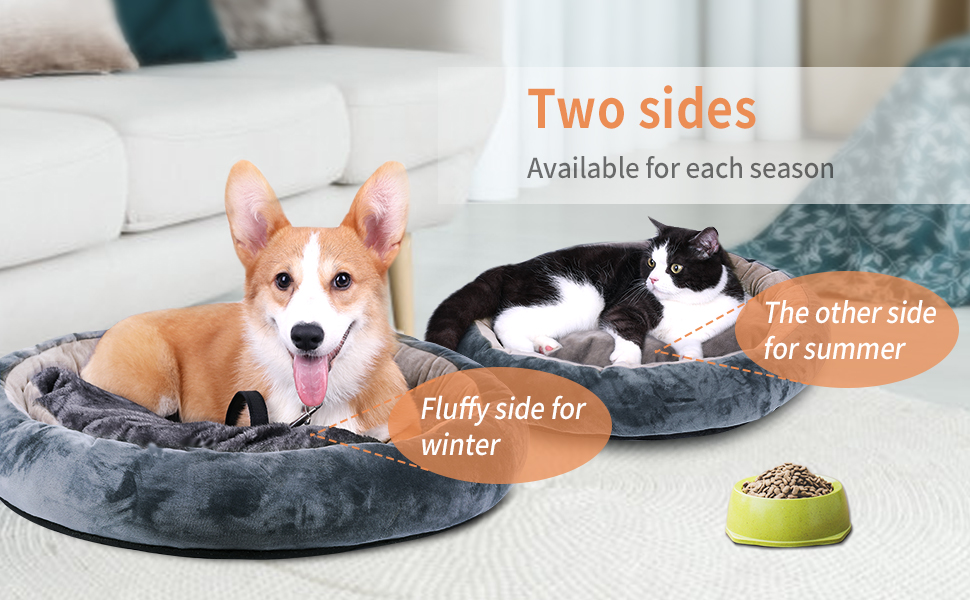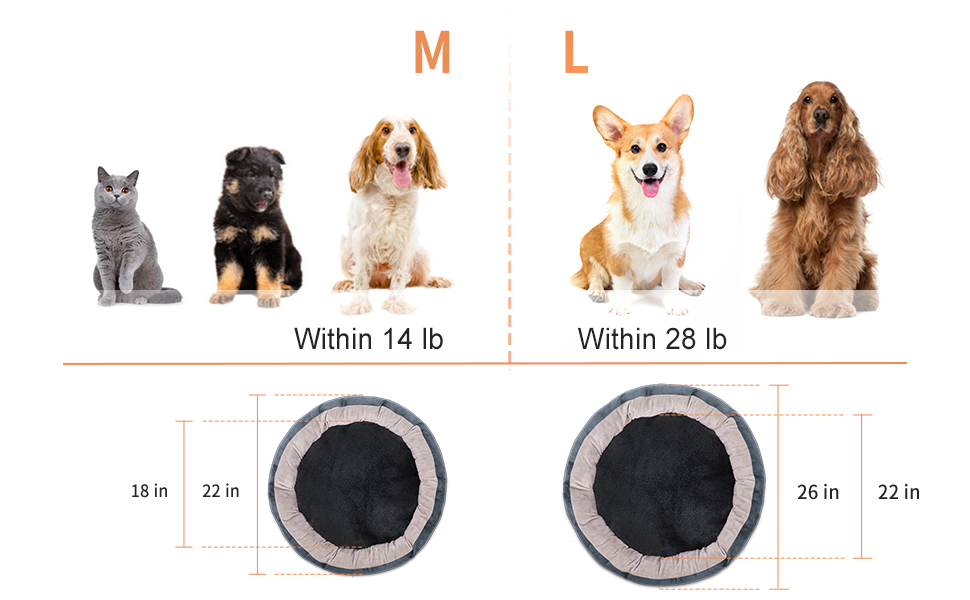 We offer a medium size and a large size. Please choose the right size according to your pet' size.
Medium size: 22 inches in diameter; For pets under 14 pounds.
Large size: 26 inches in diameter; For pets under 28 pounds.
Note:
Not suitable for large pets.
Not suitable for puppies or dogs with excessive teething or chewing behavior.
The entire pet bed is machine washable. We recommend you to put it in a laundry bag when washing to avoid messy cotton. If it appears messy cotton after washing, just pat it after drying.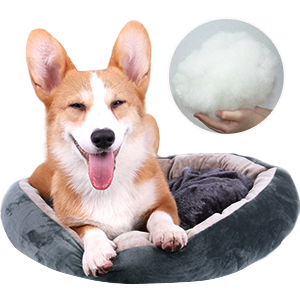 Fluffy Cushion
The cushion is filled with pp cotton. Give your pet a comfortable and soft sleeping and playing environment.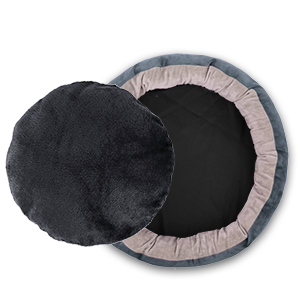 Detachable Cushion
The inner cushion of the pet bed is detachable and usable on both sides: the light brown side is for summer use and the dark gray side with plush is for winter use.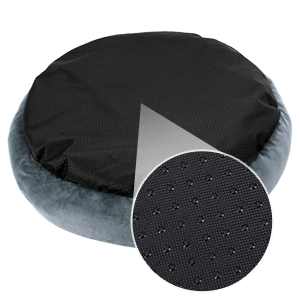 Anti-slip Bottom
The bottom is made of moisture-proof plastic which is covered with anti-slip granules. Can better protect your pets.