Description

MUBYTREE KNEE BRACE
Double anti-slip silicone gel
Sweat absorbing design
3D flexible breathable knitting
Ergonomic design
Injury prevention & pain relief
Unisex for men and women
Features
1.Ideal for joint damage, patellar damage, ligament injuries, tendon injuries, etc
2.Help to improve muscle oxygenation
3.Keep warm in cold days
4.For all sports and daily activities: provides enough support so you can enjoy all sports like basketball, football, weight-lifting, running, yoga, hockey, cycling, hiking, skiing, crossfit, etc
Parameters
Color: black + green
Weight: 0.14kg (2 pack)
Material: Nylon
Size: S / M / L / XL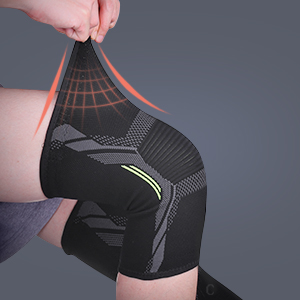 Elastic & Flexible
Ergonomic design can better adapt to your joints. With a strong elasticity, this amazing knitting helps to fit perfectly any knees.
Improve blood circulation and give a better compression to the knees and muscles.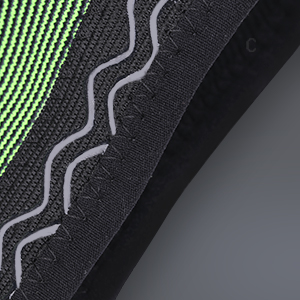 Anti-slip Silicone
With double silicone gel to keep the knee brace from sliding down or rolling during sports or daily activities.
No need to pull up your knee brace all the time during exercise.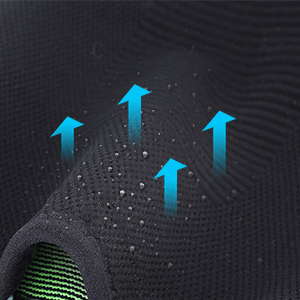 Breathable & Sweat absorbing
Made of 3D breathable fabric, keep your knee fresh and cool for a long time.
Quick at absorbing sweat and odor free.
Please avoid touching sharp things to avoid snagging.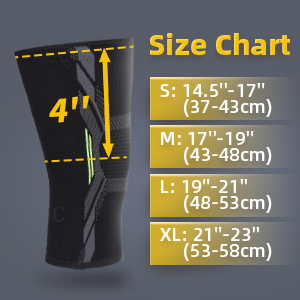 4 Sizes to Select
How to mesure the size correctly ?
Please stand up and straighten your legs then measure 4 inches above your kneecap. The thigh circumference (4 inch above the kneecap) is the size you need.
We have 4 sizes. Make sure to choose the size that suits you best.
If you're between sizes, choose the lower size for extra compression and upper size for reduced compression.
S: 14.5"-17" (37-43cm)
M: 17"-19" (43-48cm)
L: 19"-21" (48-53cm)
XL: 21"-23" (53-58cm)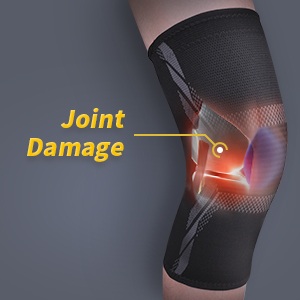 Injury Prevention & Pain Relief
After a knee joint injury, the use of a knee brace can reduce the bending of the knee and maintain a straight line from the thigh to the calf. Protect the knee from further deterioration.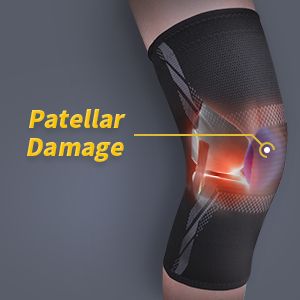 Injury Prevention & Pain Relief
Patella can be fixed relatively in a stable position with the knee brace to ensure that it is not easy to get injured.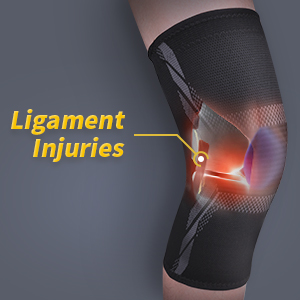 Injury Prevention & Pain Relief
For ligament injuries, you can choose to wear knee brace, which can play a role in keeping you warm and also in assisting the treatment of ligament strain.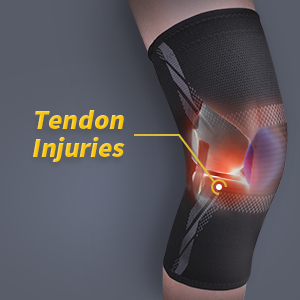 Injury Prevention & Pain Relief
For tendon injuries, you can also choose to wear knee brace. Knee brace is effective at preventing tendon damage from overexertion.