Description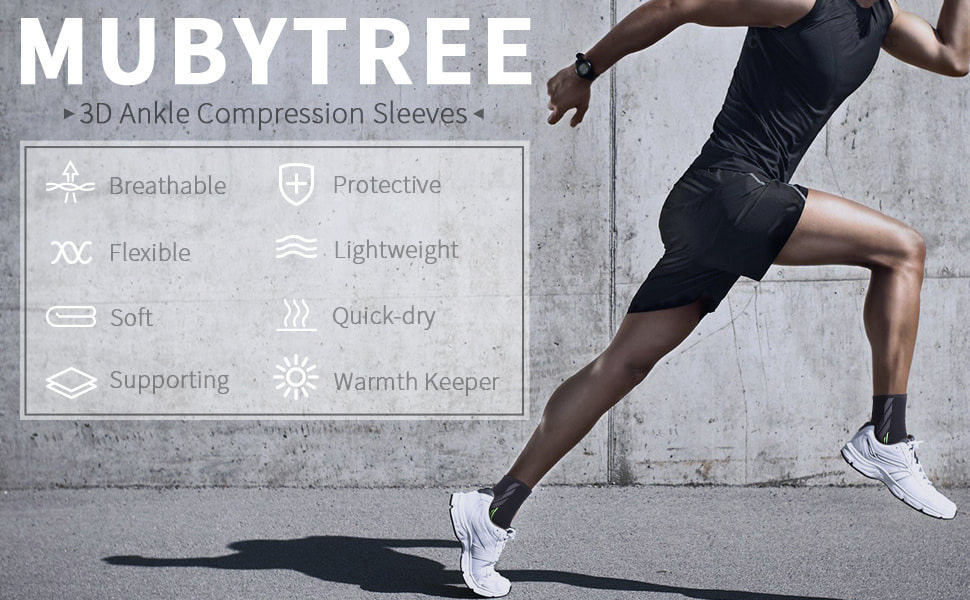 MUBYTREE ANKLE BRACE
Injury prevention & pain relief
3 sizes to select (S / M / L)
Unisex for men and women
3D flexible breathable knitting
Ergonomic design
Quick-dry
Lightweight & Soft
Keep warm
Parameters
Color: black + green
Weight: 90g (2 pack)
Material: Nylon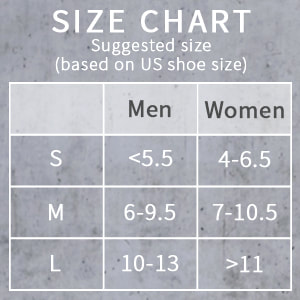 3 Sizes to Select
We have 3 sizes. Make sure to choose the size that suits you best.
Please refer to the photo on the left to select your size. The size is based on US shoe size.
If you're between sizes, choose the lower size for extra compression and upper size for reduced compression.
If you have a swollen foot, please choose a larger size according to your actual situation.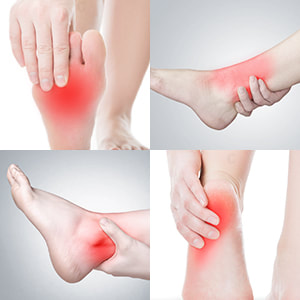 Pain Relief
Ideal for plantar fasciitis, sprains, swelling, tendonitis, muscle fatigue or other ankle pain.
Less worries of pains with this ankle brace during daily activities.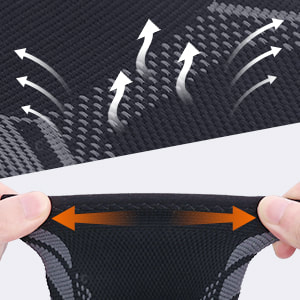 Breathable & Elastic
Made of 3D breathable fabric, keep your ankle fresh and cool for a long time. Quick at absorbing sweat and odor free.
Ergonomic design can better adapt to your ankles. With a strong elasticity, this amazing knitting helps to fit perfectly any ankles.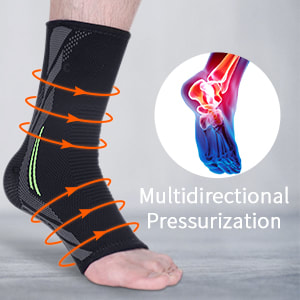 Multidirectional Pressurization
The ankle brace give the ankle a multi-directional pressurization. It can avoid ankle injury in sports.
It can reduce the bending of the ankle. Protect the ankle from further deterioration.